AirLaws Service - An Introduction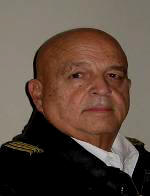 Dear Trial Attorney:

We should like the opportunity to introduce you to THE AIRLAWS GROUP. Immediately you should recognize that THE AIRLAWS GROUP is an ASSOCIATION of individual consulting attorneys offering service to lawyers and law firms in the area of the " Aeronautical endeavor"* We are not a law firm. (For the scope of services and definition click Aero Endeavor) Individual members of the Airlaws group offer their services to other attorneys or law firms who are desirous of support and help in the aviation matters. THE AIRLAWS GROUP does not offer its services directly to the public, nor does it advertise in " Public Media." The Airlaws Group does not directly or indirectly solicit victims as clients.
The unique services members can provide are decided upon on a case by case basis. We either work on a share the risk contingency or by the hour basis on select cases. We feel confident you will find the arrangements, fair, flexible and cost effective to you and your client.

As you analyze the material provided you, you will recognize that our members have the experience, manpower and financial capability to support contingent fee arrangements ranging from consulting help, through co- counsel all the way to pure referrals. The group represents about 400 years legal experience and 450 years aviation experience. Members have evaluated, investigated or helped litigate in excess of 1,000 airplane accidents. Individual resumes are included by clicking on RESUMES.

If you have an aviation related matter that you are considering referring to another firm, or if you require help in an aviation matter, please consider teaming with one or more of the individual members of THE AIRLAWS GROUP. To contact us, please click the "Contact" link at the top of the page.
Very respectfully,
M. P. "Pappy" Papadakis
MYRON P. PAPADAKIS